Archive
WOMAN WRITER OF JANUARY
MARIJA JURIĆ-ZAGORKA (1873-1957)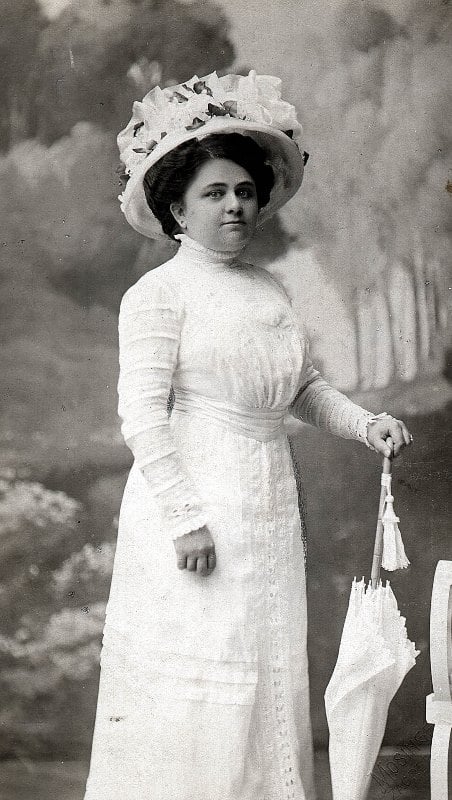 Author: dr. Maša Grdešić, University of Zagreb
Marija Jurić Zagorka (1873-1957) is one of the most important Croatian public figures in the 20th century. She was a writer, journalist and political activist. In all her endeavours, Zagorka consistently championed Croatian political independence, advocated women's and workers' rights, and promoted social justice.
She began her extensive journalistic career in 1896 in "Obzor" (The Horizon), a leading Croatian newspaper, where she had to face many hardships: gender discrimination, contempt from colleagues, accusations of immoral behaviour, political persecution, and meagre wages, but through hard work and incredible persistence Zagorka became the first woman journalist in Croatia. In 1903, during the period of people's revolt against the Hungarian ban Khuen Héderváry, Zagorka singlehandedly edited "Obzor" for five months while her male colleagues were in jail, and even spent ten days in jail herself. She also organized a women's protest against ban Khuen. Zagorka gained international fame as a foreign correspondent reporting from the Croatian-Hungarian Parliament in Budapest in 1906. In 1909, she also reported from Vienna on the so-called Friedjung Process.
Zagorka predominantly wrote historical romances but her novels were not moralistic and pious in tone – they were politically subversive. This is accomplished through the construction of active heroines, who participate not only in the romance plot but in significant historical events as well. Zagorka started writing popular fiction in 1910, when she published the first Croatian crime novel, "Kneginja iz Petrinjske ulice" (The Countess of Petrinjska Street). Her first popular historical romance, "Tajna Krvavog mosta" (The Secret of Bloody Bridge Street), was published in 1911 and would later become part of her most famous novel in seven volumes, "Grička vještica" (The Witch of Grič), which deals with the persecution of so-called witches in 18th century Croatia. She is also the author of the first Croatian science fiction novel, "Crveni ocean" (The Red Ocean) published in 1918. Her novel "Gordana", comprising 12 volumes and almost 9000 pages, is the longest novel written in the Croatian language and among the longest in the world. Zagorka remains the most popular and widely read Croatian author.