Jelena Dimitrijević, Serbian writer, feminist and world traveler, is Woman Writer of October.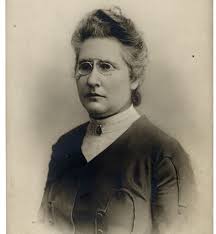 Jelena J. Dimitrijević (1862–1945) is one of the most renowned 20th-century Serbian women writers, the first Serbian globe-trotter, and a fervent supporter of feminism. She was a prolific author of poetry and prose (fictional and non-fictional). In her writings, which were strongly influenced by her journeys, Dimitrijević described and explored the cultures she encountered, and therefore left a very variegated oeuvre as touching upon different regions of both the Western (Europe and North America) and the Eastern world (Egypt, Lebanon, Palestine, Syria, India, China, and Japan). The prose works of Jelena J. Dimitrijević, as the better part of her overall opus, are imbued with open-mindedness, humaneness, and fair treatment of all human beings, regardless of race, gender or social status. It is precisely in her devotion to these values that the main significance of her body of work resides because it is through the propagation of such beliefs that she established her authentic philosophical voice, which was in opposition to the conservatism of the Serbian milieu in which she lived and worked. As a pioneer of Western values in Serbia, she helped her native society modernize and open its views.
Goran Petrović, doctoral student and member of the project Knjiženstvo.